ANTYBACTERIAL PROPERTIES OF SILVER
Bactericidal action of silver Has been well-known for ages. As a result silver Has been used in many medical applications. Antibacterial properties of silver are connected with surface influence, it is obvious that the most interesting for that purpose is the silver with the smallest possible size.
Right now, Nanotechnology – the newest science trend – allows producing the smallest sized for many different materials – silver for example. That is why due to the big area the silver powder is used with the smallest possible (today) dimensions 3-8 nanometers, which causes that its active area is expanded to the biggest possible size with connection with the highest quantity of silver parts in the volume unit. It can be imagined that the ball with some dimensions (i.e. the golf ball) is divided in mind to millions parts. It is still a ball of course with this same weight and volume – but the overall area of the divided parts is many, many times bigger than before.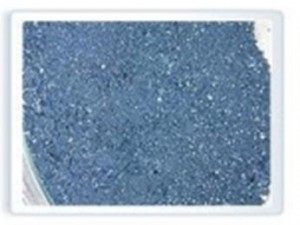 OUR R&D RESULTS
Amepox Ltd has developed and implemented technology of producing atomic size of silver powder grains. Our research and development activities in our own laboratory and participation In European Union Frame Programmes allowed us to invent many New products. Nowadays Ameox Ltd. is the only company in Europe and one of two companies in the whole Word which is able to offer the silver powder with the smallest possible (today) dimensions 3-8 nanometers.
Research concerning silver powder, which took place in many different and autonomous science institutions (Biochemistry Institute of High Technical University of Lodz), allowed us to evaluate precise size of nano silver powder. According to the research and technical data included in proffesional literature, effective Gram-plus and Gram-minus bacterium growth inhibition requires at least 10 ppm silver concentration.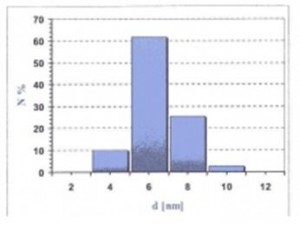 As a result, it is posssible to implement nanosilver as a bactericidal additive in many applications (in depence on solution type and dissolvent base). New products will show unique additive properties. Practically, the range of nanosilver implementation is unbounded.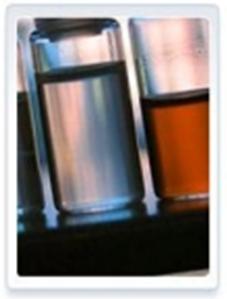 APPLICATION:
Nowadays there are many products with silver additive on the market (e.g. refridgerator with inside antibacterial layer, deodorants, juice cartons etc.)
Obviously, there are many other possibilities of nanosilver implementation as nanosilver additive concerning construction industry, e.g.:
building materials (np. flooring materials, wallpapers, glue etc.),
paints, gloss paints in hospital applications, production food areas
textile materials, upholstery in order to eliminate saprotrophs,
termoinsulation systems (polistyrene, mineral wools),
sanitary ware and bathroom accessories (coatings of baths, washbasins, toilets, shower trays)
However, Nanotechnology may be used in many other sections e.g:
plastics (packages, toys, toothbrushes, etc.),
elastic gaskets (for fridges, dishwashers, etc.),
textile materials (towels, underwear, bedclothes particularly in hotels, motels etc.)
bandages,
sanitarny accessories (soap, shower gel, disinfectant, etc.)
cosmetics (tonics, cleansers, creams, deodorants, balsams)
products for kids (baby's dummies)
kitchen accessories,
and many others.
Amepox Ltd. as a nano silver producer has a pleasure to invite You to cooperation with our company. Our offer includes products and technical consulting.